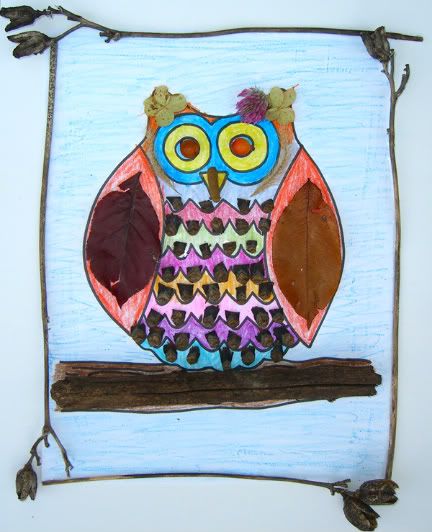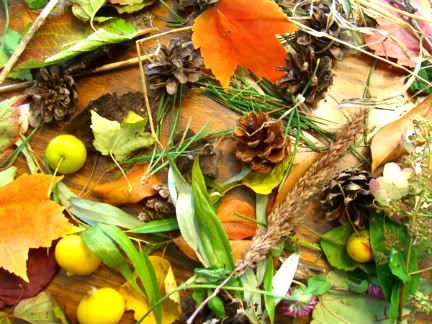 PROJECT OVERVIEW:
To print out the owl listed in Supply List and decorate it with natural items found on a nature hunt.
SUPPLY LIST:

-
download your FREE owl.pdf
- 1 sheet letter sized paper
- 1 sheet of cardboard or card stock that is larger than letter size
- glue (Elmer's or Tacky)
- scissors
- crayon, marker and or colored pencils
- pine cones, small twigs, pine needles, acorns, leaves & other small natural elements to decorate your owl
DIRECTIONS:

1)
Download your FREE owl.pdf
and print on a letter sheet of paper.
2)
Glue the owl printout onto a thicker backing such as cardboard. Lay a heavy book on top of this so it dries flat w/out any wrinkles. (set aside to dry)
3)
Go outside on a nature walk and collect pine cones, leaves, twigs and other items to decorate your owl.
4)
Bring your items inside. Color your owl with crayon, marker and or colored pencil.
5)
Then add natural embellishments to your owl by gluing them down on top of the paper.
6)
Decorate your entire owl with natural elements, trying to decorate him with as much nature as you can!
7)
Set aside to dry. Then hang up for some lovely Fall decor!